Enabling Point of Rotation in GEOVIA Surpac
It can be frustrating when your display is out of focus whenever the graphics is rotated in GEOVIA Surpac, particularly when adding layers.
If that sounds like you, there's a solution – by selecting the camera target tool, the display has a point of rotation so that users can concentrate on viewing data without any hassle.
Firstly go to view
Go to View > Viewing options > Select camera target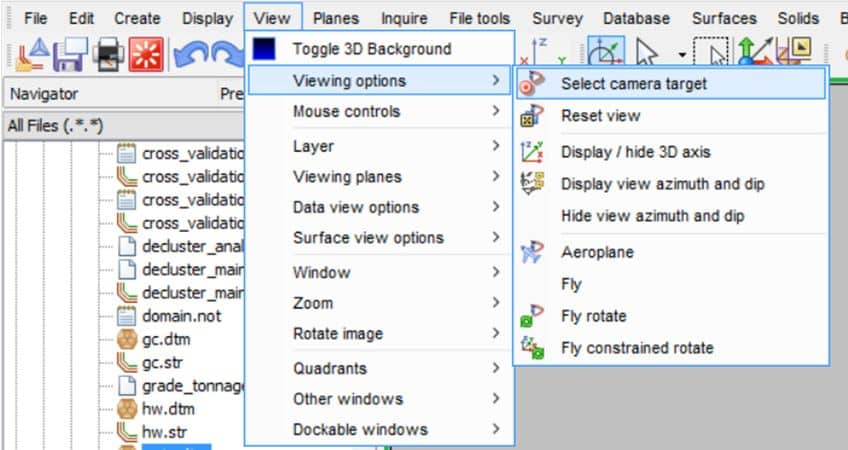 2. Click a point on the graphics as the point of rotation
3. Now the data can be viewed thoroughly without going out of focus, even if additional layers are to be added.
Data View Options
You can also use the View by camera and target option to view data from a certain position.
1. Go to View > Data view options > View by camera and target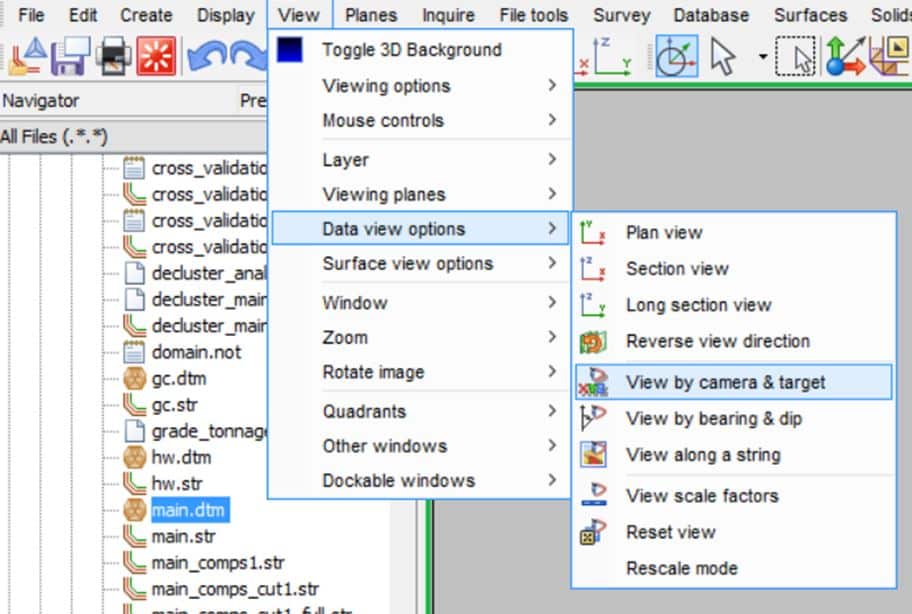 2. if the 3D coordinates (X,Y,Z) for the camera and target position are defined, key the coordinates into the below form. If not, click the Digitize button and graphically select them in the graphics. Note that camera and target position should be different values (the same location is not allowed).

We hope you found this quick tip handy!
That's it! We hope this helped you enabling point of rotation in GEOVIA Surpac. For more information, check out Paramina's website