The Mining Solutions You Expect.From The People You Trust.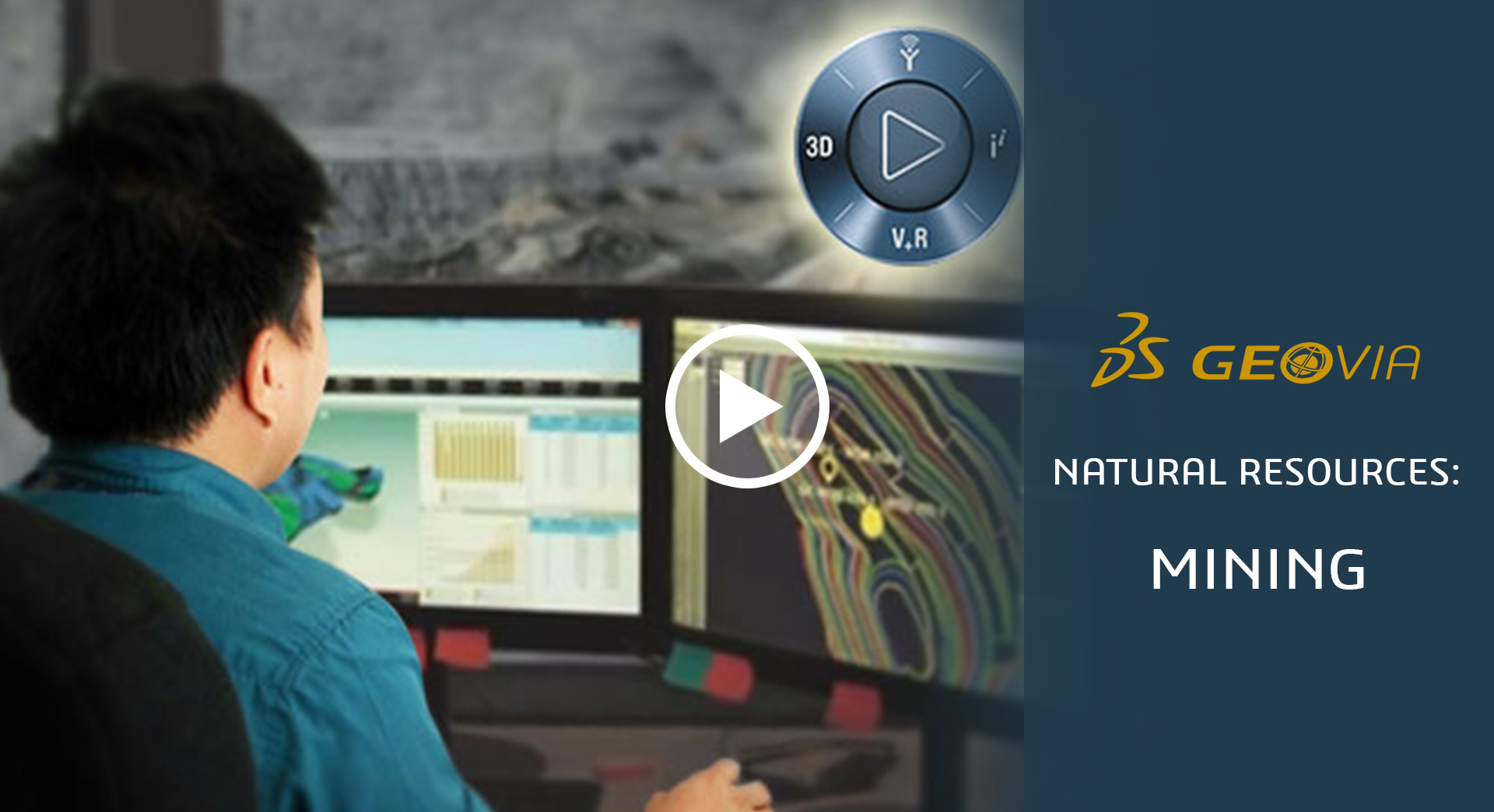 OVERVIEW
GEOVIA, known as Gemcom Software prior to its acquisition in 2012, is part of Dassault Systèmes, the 3DEXPERIENCE Company. While GEOVIA's focus is currently on the mining industry, its objective is to model and simulate our planet, improving predictability, efficiency, safety, and sustainability throughout the natural resources sector.
 Download About GEOVIA Datasheet
GEOVIA AND MINING
When mining companies seek to increase mine productivity, they turn to GEOVIA for technology and services. It is home to world renowned and award winning mining solutions and to industry thought leaders who are pushing the boundaries of what's possible in mining. The largest global supplier of mining software, GEOVIA delivers comprehensive solutions in all major mining centres in more than 130 countries at over 4,000 sites. Every major mining company is a GEOVIA client.
WHY MINING COMPANIES RELY ON GEOVIA
GEOVIA works in partnership with its clients to address their business goals and unique mining challenges. Through a combination of software and services it delivers compelling solutions that leverage mining, business and IT expertise to address key industry issues such as:
Maintaining profits when dealing with variability in commodity demand and production costs.
Increasing mining and processing efficiency.
Solving the data chaos problem that negatively impacts decision making.
Addressing industry skills shortages.
SOFTWARE PLUS SERVICES: PEOPLE, PROCESS, TECHNOLOGY
Mining companies rely on GEOVIA to drive efficiency and profitability in their mining operations. GEOVIA partners with clients to provide geology, engineering, and operations' services which maximise the investment in its software and optimise the entire mining value chain. Typical services assignments include:
Modelling
Design
Optimisation
Scheduling
Globally, GEOVIA employs over 150 mining professionals in all major mining centres. With expert knowledge of their regions, and local language and cultural understanding, GEOVIA's services professionals are highly skilled at maximising the benefits of its software solutions.